Speaker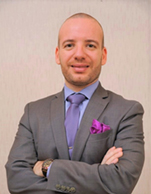 Jean-Pie Gauci-Maistre
Managing Partner
Gauci-Maistre Xynou

Dr. Jean-Pie Gauci-Maistre is the Managing Partner of Gauci-Maistre Xynou (Legal | Assurance). He specialises in Ship and Yacht Registrations under the Malta Flag as well as Ship and Yacht Finance. With the amendments of Maltese Aviation Law in recent years, he has also focused on the firm's aviation practice.

Jean-Pie's focus throughout his career has been in different areas of the maritime industry. Following stints with the EU Commission cabinet for Fisheries and Maritime Affairs and the internationally renowned ship management company, Eastern Mediterranean Maritime Limited, he moved to Malta to head the legal department of GM International Services Limited and GM Corporate and Fiduciary Services Limited. Nowadays, he is actively involved in the management and operations of the group of companies.

Dr Gauci-Maistre is also a guest lecturer at various institutions, notably the World Maritime University and the Malta Institute of Taxation and contributes to various publications.