Speaker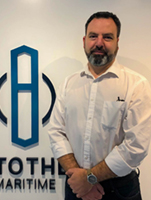 Howard Hughes
Chief Technology Officer
Tototheo Maritime, Cyprus

Howard joined Tototheo Maritime in January 2017 he took the role of Chief Technology Officer. He has over 20 years of experience in Information Technology and Telecommunications. Previous to Tototheo Maritime, Howard worked for satellite operator, Inmarsat. During that time, he developed and delivered Technical Training courses globally, before taking on the Technical Management of Maritime Distress Safety Services, then moving to the role of Technical Services Development Manager, developing and managing beta test programs for Fleet Media and Global Xpress.