Speaker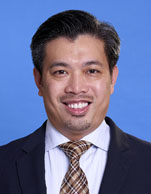 James Tong
Head of Global Shipping & Logistics Asia Pacific and Japan
Citi | Corporate & Investment Banking Asia Pacific

James Tong heads the regional shipping team in Asia responsible for the Marine Transportation and logistics sector in Asia Pacific and Japan. He has a rich and solid global banking experience of more than 18 years of which 15 years are specialized in the marine shipping sector. He has raised more than US$10billion of various form of capitals across almost all shipping subsectors including containerized shipping, dry and wet bulk, car carrier and cruise ship, LPG & LNG gas carrier and offshore.

James holds a Bachelor of Commerce degree from the University of New South Wales in Australia majoring in Accounting and Finance.