Speakers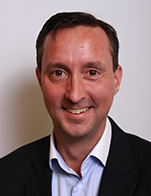 Johan Backas
Managing Director
Eniram - a Wärtsilä Company

Johan Backas is the Managing Director of Eniram, catalyzing a digital and performance driven business. He sees that that our rather conservative industry is up for a change big time, which makes it very interesting.

Johan´s 18-year long professional career has taken him from designing and engineering ships, building ships, repairing ships to technical management of ships. Recently he have served marine customers in Wärtsilä Services for many years, notably by leading Wärtsilä´s Services business in Norway. As a sidestep from the marine business he led Wärtsilä's Corporate Indirect Purchasing before returning to the business in his current role as the MD of Eniram.

For Johan, the most rewarding part of his career has been working with a variety of professionals in the shipping and marine industries. With a deep understanding from various sides of the table and the theoretical and practical understanding of the marine industry assets, he is equipped to guide a talented and devoted team in Eniram to create optimized performance solutions for our customers.

He has a M.Sc. degree in Naval Architecture from Helsinki University of Technology.