Speakers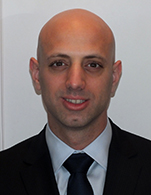 Omer Donnerstain
Senior Vice President
EnTrustPermal

Omer is a Senior Vice President of EnTrustPermal and serves as an Investment Analyst at the firm's Blue Ocean Fund - an investment vehicle focused on a broad set of maritime credit opportunities. With over $20 billion in total assets, EnTrustPermal is an established global alternative asset manager specializing in providing investment solutions to public, corporate and multi-employer pension funds, foundations, endowments, sovereign wealth funds, insurance companies, private banks, family offices and high net worth individuals.

Prior to joining EnTrustPermal, Omer was a Director & Group Head at CIT Maritime Finance overseeing CIT's financing activities in the Maritime and Offshore Oil Services sectors. Prior to heading the Maritime team Omer was responsible for CIT's maritime and offshore structured finance and lease transactions and developed the group's global relationships with financial institutions for primary and secondary opportunities. Prior to CIT, Omer was a Vice President at Octavian, a New York based special situations hedge fund, and an investment analyst in the finance and investment team of a multi-billion dollar single family office. Omer received his MBA from The Wharton School, University of Pennsylvania, and a Bachelor of Laws (LL.B.) combined with undergraduate program of studies in Management, magna cum laude, from Tel-Aviv University.