Speakers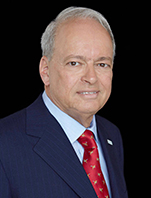 Clay Maitland
Founding Chairman - NAMEPA
Managing Partner - International Registries, Inc.

Clay Maitland has been employed by International Registries, Inc. for 41 years and is now a managing partner and owner of IRI, which administers the Marshall Islands Ship Registry - the second largest registry in the world, as of March 2017, vessels registered in the Marshall Islands totaled about 3,244 in number, aggregating over 137,913,800 gross tons.

Clay began the practice of law at Burlingham, Underwood & Lord in November, 1968, and was admitted to the New York Bar in June, 1969. He is also admitted to practice before the U.S. Supreme Court and the federal courts of the Eastern and Southern Districts of New York. Clay was a delegate to the United Nations Conference on the Laws of the Sea to 1976 to 1983, as well as the CMI Conference held in Lisbon in 1985, and the diplomatic conference on Maritime Liens and Mortgages, 1993. He is a former chairman of the Committee Admiralty of the Association of the Bar of the City of New York, and is a member of the Maritime Law Association of the United States (past chairman, Committee on Intergovernmental Organizations).

Clay received the Honorary Degree of Doctor of Letters from the State University of New York Maritime College in 2006, and was decorated with the U.S. Coast Guard's Distinguished Public Service Award in 2010. He was decorated with the Order of Knight Commander of the Humane Order of African Redemption by the Republic of Liberia in 1990.