Speakers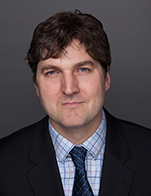 Berend R. Paasman
Senior Vice President, Oceans Industries, Shipping
DNB

Berend holds an MSC in Economics from the Erasmus University Rotterdam and an MSC in International Trade and Transport from London Guildhall University. He started his career in ship finance at DVB Nedship Bank in 1998. Thereafter he worked for Ernst & Young and later for HSH Nordbank in New York where had a focus on transportation infrastructure finance.

He started at DNB Bank in 2011 out of their London office where he headed DNB's global port & terminal finance business. Since August 2016, he is head of DNB's Athens Representative office with a sole focus on Greek shipping.