Speakers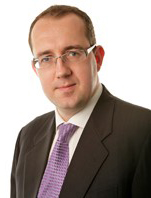 Chris Payne
Head of EY Technology Sales EMEIA, ZIG Global Head of Technology
AXA Global Account Partner and ZIG/AXA UK CSP

Chris joined EY in September 2004 from Specialist Insurance Consultancy Impact Plus. He has over 20 years insurance / financial services and consulting experience including 7 years with American Express in which he operated in a number of commercial roles including senior affinity and partnership marketing positions, he has a particular focus on General Insurance.

Chris is responsible for all EY's Technology Go to Market activities across EMEIA including Re-platforming,Strategic Partnering and Insurtech, Key clients include ZIG he is responsible for all Technology work Globally, as well as being the ZIG UK Client Service Partner, for AXA he is the Global Account Development Partner based across London and Paris.

Chris has an Honours Degree in Business and Marketing.