Speakers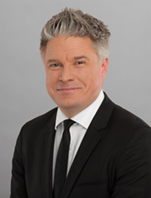 Tobias Zehnter
Managing Director, Global Head of Shipping
NORD/LB

Tobias is heading the Global Maritime Industries activities of NORD/LB out of the Hanover/ Germany-based headquarter. His 20 years of banking and financing experience includes a broad range of Commodity Financing with particular emphasis on the ECA-covered Export Finance Segment and the Shipping sector.

Prior to his recent position at NORD/LB, Tobias served as Head of Transportation Origination (Shipping) at DekaBank in Frankfurt. He has been also working for the Ship Finance Team of KfW IPEX Bank. During this period he encountered the German (including yards) as well as the Mediterranean Market (Italy, Turkey, Greece, Israel).

Tobias started his career in banking with DekaBank covering the Commodity Financing Market as well as Export Finance. Later he took over responsibility for acquisition of syndicated loans in that sector.

Tobias has had a two-year apprenticeship and formal education certificate program in banking and finance and holds a diploma in Banking Business Administration from Frankfort School of Finance & Management.