Speakers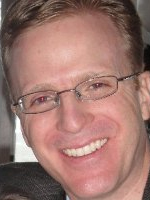 Kevin O'Hara
Managing Director
AMA Capital Partners

Managing Director at AMA Capital Partners, a NY-based boutique investment bank focused exclusively on the transportation and energy industries.

Kevin rejoined AMA in 2012 and has since been involved in the restructurings of Toisa Ltd. (Chapter 11), Harkand, CMA CGM, Eitzen Chemical and ZIM, as well as M&A, valuation work and fairness opinions in both the Jones Act and international shipping markets. Prior to rejoining AMA, worked in the banking sector with BNP Paribas, Fortis and DNB Bank. As a Director in the Shipping & Offshore team at BNP Paribas, he handled strategic clients in the Americas, including several restructurings. From 2004 to 2007, he was a Vice President and account manager in the Offshore team at DNB Bank. Prior to DNB, Kevin worked for four years as a Vice President at AMA. He started his career in shipping finance in 1997 at The First National Bank of Maryland.

Kevin holds a BBA in Finance and International Business from Loyola University in Maryland and is a Series 79 registered representative for AMA Securities LLC, a broker-dealer affiliate of AMA Capital Partners. He is also a member of the board of directors of Nor Offshore SPV, Ltd. and non-profit New York Maritime Inc. (NYMAR).