Speakers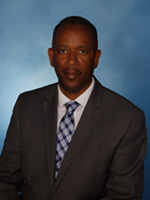 Francis C. Richardson
Chief Executive Officer
Bermuda Shipping and Maritime Authority

Mr. Francis Richardson joined the Bermuda Shipping and Maritime Authority as the Chief Executive Officer on 9th April, 2018.

Mr. Richardson has a long and effective track record as a senior manager and Director within the Bermuda Government Civil Service. During his career with the Bermuda Government which spans over 25 years of service, he has held the posts of Dockyard Superintendent, Director of Marine and Ports, Permanent Secretary of the Ministry of Tourism Development & Transport and the Ministry of Public Works.

Prior to those postings, Mr. Richardson spent 8 1/2 years working at sea as a marine engineer on various types of ships engaged in international trade and ascended through the ranks. While working at sea he was afforded the opportunity to travel to various continents and countries which has provided him with a good understanding and appreciation of cultural diversity.

Mr. Richardson holds a Master's Degree in Marine Operations and Management from City University of London, and a Class 1 Marine Engineering Certificate of Competency. In addition to his educational accomplishments, Mr. Richardson has also had considerable success throughout his career with managing a number of large capital projects; he is a Corporate Member of the Institute of Marine Engineering, Science and Technology (MIMarEST) and is currently member of Lloyds Registry (United States) Advisory Committee.