Speaker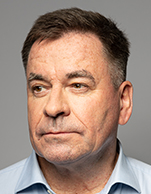 Rob Grool
CEO
Zeaborn Ship Management

Before joining Zeaborn Ship Management mid 2019 Rob Grool was Joint Managing Director with Hanseatic in Cyprus eleven years, and CEO of Wallem Group in Hong Kong for ten years, until 2012. Then followed shorter contracts with Seaspan, the largest container ship leasing company in the world, in Vancouver and Vroon Shipping in Holland.

Nearly forty years managing ships, in third-party ship management and in shipowning companies worldwide - working with all nationalities in shipping and enjoying it most of the time.