Speaker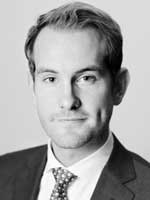 Peter Wessel-Aas
Vice President
Fearnley Securities AS



Peter has been with Fearnley Securities since 2018 and is Vice President at the Investment Banking Division's Debt Advisory team providing a full-range of debt solutions to the maritime industry. Peter graduated with an MSc in Finance from Cass Business School and has 9 years of industry experience.

Prior to joining Fearnley Securities, Peter worked as an Investment Manager at Intermediate Capital Group, a UK based alternative credit manager, and as a credit analyst at JP Morgan in London. He started his career at Nordea working with DCM and Ship Finance.