Forum Overview

Held in conjunction with LISW21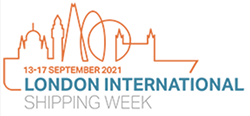 The 13th Annual Capital Link Shipping & Marine Services Forum - "London Calling - Supercycle Ahead?" will take place on Monday, September 13, 2021 as a digital conference, and is held in partnership with Astrup Fearnleys and in cooperation with the London Stock Exchange. The event will be held in conjunction with the London International Shipping Week 2021.

With a 13-year track record and traditionally hosted as a physical event, it is known for providing investors with a comprehensive review and current outlook of the various shipping markets, covering topics of critical interest to industry participants, financiers and investors. Owing to the ongoing COVID-19 challenges posed, this event will be hosted in digital format.

The Forum will feature UK based and international industry leaders addressing a global audience on issues of relevance to the UK maritime cluster and to the global industry, highlighting London's Maritime Industry Ecosystem, such as capital raising, the bond market, the new landscape of capital sources, shipbroking, S&P and newbuilds, decarbonization, marine insurance, and more.

Registration is complimentary.



KEYNOTE & FEATURED SPEAKERS


Mr. Robert Courts MP
Minister for Aviation, Maritime & Security
Department for Transport
United Kingdom
Mrs. Karrie Trauth
Head of Shipping
Shell Shipping & Trading
Dr. Martin Stopford
Non-Executive President
Clarksons Research Services Limited

Mr. Richard Fulford Smith
CEO
Affinity
Mr. James Gundy
CEO
Braemar
Mrs. Nusrat Ghani
MP Member of the
UK Parliament

A High Caliber Audience of Shipping Professionals, Financiers & Investors

The Forum draws in a large, high-caliber audience of ship owning and offshore executives, institutional investors, research analysts, industry experts, commercial and investment bankers, risk advisors, private equity and venture capital firms, high-net worth investors, and financial media. By attending, participants will gain a deeper understanding of the current state of the shipping and marine services industry, the subsequent effects on their investments, and a clear focus on the opportunities and challenges ahead.



AGENDA TOPICS
•
REAFFIRMING GLOBAL MARITIME LEADERSHIP IN A POST-EU BRITAIN
Opening Keynote Remarks - Mr. Robert Courts MP
•
LONDON CALLING - LEADING THE GLOBAL DIGITAL TRANSFORMATION
•
LONDON AS A SOURCE OF CAPITAL TO GLOBAL SHIPPING
•
PROVIDING CAPITAL TO SHIPPING - THE NEW LANDSCAPE
Banks - Alternative Finance - The Emergence of New Capital Sources and Finance Hubs
•
HOW GREEN IS GREEN
•
SPOTLIGHT ON DECARBONIZATION - TECHNOLOGY - SAFETY
1x1 Discussion between: Ms. Karrie Trauth and Mr. Knut Oerbeck-Nilssen
•
DECARBONIZATION IN SHIPPING - TO WIN OR NOT TO WIN?
Keynote Presentation – Dr. Martin Stopford
•
DECARBONIZATION - POLICY MAKING AT CROSSROADS
Who Will Pay for the Bill? The Billion Dollar Question
•
THE S&P AND NEWBUILDING MARKETS – IMPACT OF TECHNOLOGY, FINANCE & REGULATION
•
SHIPPING - THE INVESTOR VIEWPOINT
•
GLOBAL SHIPPING - A SUPERCYCLE AHEAD?
•
CLOSING REMARKS
1x1 Discussion between Mrs. Nusrat Ghani & Mr. Jos Standerwick
WHO SHOULD ATTEND?
Commercial and Investment Bankers • Charterers • Classification Societies • Commodity and Energy Traders • Finance Providers • Financial Advisors • Financial and Trade Media • Hedge Fund Managers • Institutional Investors • P&I Executives • Lawyers and Insurers • Market Analysts and Consultants • Private Equity Firms • Risk Advisors • Ship Managers • Ship Operators • Shipowners • Shipbrokers • Sovereign Wealth Funds • Venture Capital Firms
For sponsorship and speaking opportunities, please contact Olga Bornozi, Managing Director, Nicolas Bornozis, President, or Anny Zhu, Managing Director, at forum@capitallink.com or call +1 212 661-7566.

For further information, contact Eleni Bej (New York), Chief Operating Officer, at ebej@capitallink.com or +1 (212) 661-7566.