Grand Sponsor
KYRIAKIDES GEORGOPOULOS (KG) Law Firm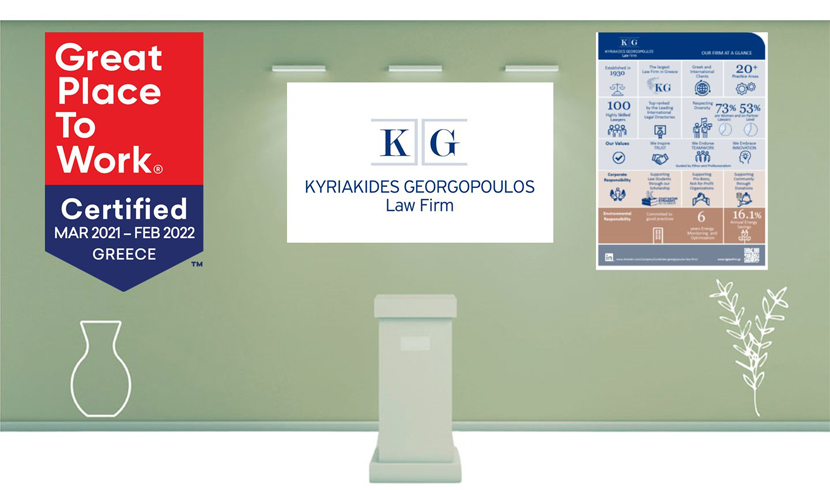 KYRIAKIDES GEORGOPOULOS (KG) Law Firm is a leading Greek multi-tier business law firm and the largest in Greece, dating back to 1930's and recognized as one of the most prestigious law firms in Greece. KG has been the preferred choice for US and European international law firms, capable for delivering legal services at the most demanding international standards of professional quality and client service. Our partners and lawyers are prominent participants in international practice law institutions and networks, such as the International Bar Association, the American Bar Association, the Antitrust Alliance, the Employment Law Alliance, the European Employment Lawyers Association, the International Fiscal Association, etc.
KG is a founding member of South East Europe Legal Group (SEE Legal) a regional alliance of major law firms from 12 countries in South East Europe, established in 2003. Working together on cross border transactions, SEE Legal is the largest local legal team in SE Europe, with more than 450 lawyers organized in cross-jurisdictional practice groups. Our firm's performance is consistently ranked highly by the most prestigious of international directories, such as Chambers & Partners Global, Chambers & Partners Europe, Legal 500 EMEA, as well as IFLR1000.
KG is the first Greek law firm that obtains the International Certification «Great Place to Work®» (CERTIFIED by Great Place to Work®), which is awarded to organizations that stand out as selection employers in a competitive talent search market.