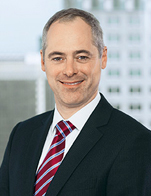 Bart Veldhuizen
Member of the Board of Managing Directors
DVB Bank
Bart Veldhuizen, born in The Netherlands in 1967, is a Member of the Board of Managing Directors of DVB Bank and Global Head of DVB Bank's Shipping Finance and Offshore Finance operations.
In his role leading DVB Bank's shipping and offshore operations Mr. Veldhuizen is responsible for a portfolio in excess of USD 15 billion. As a Board Member of DVB Bank, his responsibilities also incorporate the bank's divisions within Corporate Finance, Shipping and Intermodal Investment Management, Group Finance, Information Technologies and Business Process Support.
In the past Mr. Veldhuizen held various senior positions within the banking and shipping industry. Earlier in his career he worked for Van Ommeren Shipping, Nedship Bank, Smit International and NIBC Bank. Prior to joining DVB Bank Mr. Veldhuizen served as Managing Director and Global Head of Shipping in Lloyds Banking Group.
Through his advisory boutique Swaen Marine Mr. Veldhuizen has advised various private equity and hedge funds. He held several non executive board positions on behalf of leading shipping and offshore companies including Armi Investments Pte (a Rickmers/Apollo Global Management JV), Costamare MLP, Seadrill Partners LLC and Golar LNG Partners LP. He currently serves on the board of Eagle Bulk Shipping Inc