Speaker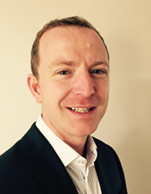 James Johnston
Senior Analyst
Braemar ACM Shipbroking

James joined Braemar ACM in early 2016 as their lead Dry Bulk analyst in London. As well as a breadth of knowledge across the dry market, he brings first hand commercial insight having worked for many years in chartering and commodities trading roles.

After graduating from Oxford University James started his career at Clarksons before moving on to spend a decade at BHP Billiton in the Hague and Singapore. Working initially as a freight market analyst before moving into the Panamax and then Capesize chartering teams, he had a particular focus on the iron ore supply chain and market. In January 2014 he joined BHP's coal trading team with responsibility for sales of Australian and South African thermal and coking coals into Asia. Upon returning to London in 2016 he joined Braemar ACM in his current position.