Speaker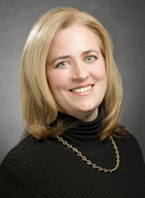 Lois K. Zabrocky
First President & Chief Executive Officer
International Seaways

Lois K. Zabrocky is the first President and Chief Executive Officer of International Seaways, one of the largest tanker companies worldwide. The Company owns and operates a fleet of 53 vessels, including 1 ULCC, 9 VLCCs, 2 Suezmaxes, 8 Aframaxes/LR2s, 12 Panamaxes/LR1s and 15 MR tankers. Through joint ventures, it has ownership interests in 4 LNG carriers and 2 Floating Storage and Offloading Service vessels.

Before assuming leadership for International Seaways, Lois served as Senior Vice President for OSG'S International Flag strategic business unit, with responsibility for commercial management and oversight of fleet operations. Previously she was Chief Commercial Officer, with responsibility for OSG's international flag crude, products and gas businesses.

Ms. Zabrocky began her maritime career sailing as third mate aboard a U.S. flag chemical tanker. Ms. Zabrocky holds a Bachelor of Science degree from the United States Merchant Marine Academy and holds a Third Mate's license.