Speakers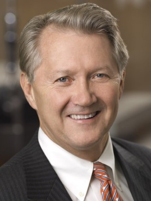 Morten Arntzen
Senior Shipping Industry Advisor
Macquarie Bank

Morten Arntzen currently serves as Senior Shipping Industry Advisor for Macquarie Bank. He is also the Executive Chairman of the Board of Directors of Team Tankers International Ltd, a major operator of chemical tankers listed on the Oslo Stock Exchange; and serves on the Board of Directors of Guardian Navigation, a dry bulk shipping company.

He has been involved in the global shipping industry continuously since 1979, working with companies all over the globe, thru several shipping cycles and in all the major shipping segments (tankers, dry bulk, container, cruise, offshore, and gas carriers). He successfully built and reshaped several businesses during his banking and management career. He has served on the Board of Directors of several companies and institutions, including Royal Caribbean Cruise Line, Chiquita Brands International, Essar Shipping, IM Skaugen, TBS Shipping and is currently serving on the Board of Trustees of the Maine Maritime Academy. Mr. Arntzen received a Master of International Affairs from Columbia University.