Speakers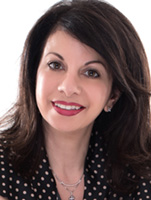 Dorothea Ioannou
Chief Commercial Officer
The American P&I Club

Dorothea holds a JD from St. John's University School of Law in New York and a BA from the City University of New York. Dorothea's career now spans over 27 years and began in the early 90's initially working in medical insurance and in law firms involved in commercial as well as maritime law. In January of 1998, Dorothea entered the marine insurance industry joining Allied Insurance Brokers Ltd. to manage the Marine Insurance Claims Department. In 2005, Dorothea joined SCB (Hellas) Inc., the Piraeus Claims Liaison Office for the Managers of the American P&I Club, (Shipowners Claims Bureau Inc., NY) as a Claims Executive. In 2009 she took on the claims as well as general management of the office. In 2010 she became the first woman to be appointed to the Executive Committee of Shipowners Claims Bureau Inc. NY. In 2013 she became the Regional Business Development Director for Europe Middle East and Africa and in June 2015, was promoted to Global Business Development Director. Dorothea now serves as Chief Commercial Officer making her the first woman to occupy a top level global executive position in the history of the American Club and its managers. Dorothea is active in the shipping industry, a frequent speaker at events, a known mentor for young professionals and in 2017 Dorothea was awarded with the Next Generation Shipping Award for 2017 at the Lloyd's List Global Awards in London. She served on the Board of WISTA Hellas for four years as Vice President, currently serves as a board member of the Piraeus Marine Club and represents the Club as a member of the American Hellenic Chamber of Commerce, as well as the Propeller Club of Piraeus. Dorothea is also a board member of the American Hellenic Hull Insurance Company, Ltd., a wholly owned hull insurance subsidiary of the American P&I Club.