Speakers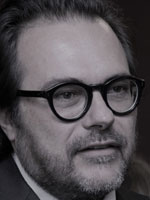 George D. Gourdomichalis
President & Managing Director
Phoenix Shipping & Trading S.A

George D. Gourdomichalis holds a BA in International Economics and a BA in Political Sciences from the University of Massachusetts and an Msc. in Ocean Marine Transportation from the State University of New York Maritime College.

He commenced his professional career in 1989 at Republic National Bank of New York and has worked as a chartering and S&P broker at S.S. Maritime Inc. in New York and co-founded Gourdomichalis Naftiki Eteria S.A., Free Ships S.A. and Free Bulkers S.A. leading to the public listing of Freeseas Inc. on Nasdaq. Having sold his interests in 2007 he co-founded G.Bros Maritime S.A.

He is currently Chairman and CEO of Blue Wall Shipping Limited and President & Managing Director of Phoenix Shipping & Trading S.A. He is Chairman of the American P&I Club and holds seats on the Boards of the Piraeus Marine Club, the Hellenic Committee of RINA and is a member of The Baltic Exchange and Intercargo as well as a Fellow of the Institute of Chartered Shipbrokers where he is also a lecturer.