Speaker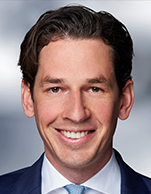 Nikolaus Oldendorff
Managing Director/Co-Owner
Reederei Nord GmbH in Hamburg

Nikolaus Oldendorff is the current managing director/co-owner of Reederei Nord GmbH in Hamburg. The Reederei Nord Group is a shipping company, which was founded by his father Klaus E. Oldendorff in 1964. The company owns and operates a diversified fleet of tankers, containers and bulk carriers. Reederei Nord offers a fully integrated ship management service, 3rd party co-investing opportunities and commercial management through commercial platforms such as N2Tankers (Aframax Pool), Hanseatic Unity (Container Pool) and HUHP (Handysize Dry Bulk Pool). Offices are based in Hamburg, Amsterdam, Limassol and Singapore. Nikolaus has studied at CASS Business School, London and at EBS Oestrich-Winkel, Germany.