Capital Link's 2nd Annual German Forum will take place on Thursday, November 3, 2022 at the Empire Riverside Hotel in Hamburg, Germany. The event is held in partnership with DNV and with the support of the German Shipowners' Association (VDR) and the Hamburg Shipbrokers' Association.

The Forum is held the day before the Annual Eisbeinessen event, which brings together maritime leaders from all over the world.

The German maritime community continues to go through significant change and transformation across the board (shipowning, shipmanagement, corporate strategy, ESG, energy, finance and more) further accelerated by regulation, technology, market forces and the pandemic.

The forum will feature German and International industry leaders, shipowners, financiers, on the various panels sharing their insight on issues specific to the German Maritime Community/Cluster and also on critical global industry topics.



KEYNOTE SPEAKER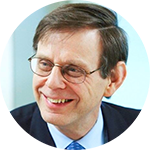 Dr. Martin Stopford

Agenda Topics


Setting The Stage – Shipping Markets Update & Outlook

Energy Security, The New Energy Landscape & Shipping – Strategies Towards Achieving Energy Independence – Gas - Crude & Products, Alternative Energy Sources

Ship Finance – Adapting To The ESG & Geopolitical Landscape

German Shipping - Navigating Through Industry Transformation – Prospects, Opportunities & Challenges

Charting Corporate & Investment Strategy In A Changing Industry

Where To Invest Today – Sectors – Secondhand Vs Newbuilds – M&A, Consolidation, Diversification, Access To Capital

Asset Based & Project Finance Options For Small & Medium Size Shipowners

Optimizing Existing Fleet Performance – Boosting Fleet Efficiency – Meeting Upcoming Decarbonization Targets

Fleet Renewal & Newbuilds – Positioning For Long Term Competitiveness – Alternative Pathways Towards Decarbonization

Nurturing Entrepreneurship & Innovation – Today's Start Ups – Tomorrow's Industry Leaders
Contacts

For sponsorship and speaking opportunities, please contact Nicolas Bornozis, Olga Bornozi or Anny Zhu at forum@capitallink.com or call +1 212 661-7566.

For further information, contact Eleni Bej at ebej@capitallink.com or +1 212 661-7566.