Capital Link's 5th Annual Singapore Maritime Forum will take place on Monday, April 24, 2023 at the Westin Singapore Hotel. The Forum is held in partnership with Columbia Shipmanagement and Singhai Marine Services. It is held in conjunction with the Singapore Maritime Week.

The Forum aims to highlight the significant role of Singapore as the gateway to Asia and the global shipping markets. It will discuss the developments and trends in the energy, commodities, the various shipping sectors, the global financial and capital markets, as well as issues pertaining to shipping regulatory developments, decarbonization, digitalization, technology, and Seafarers.

The event will highlight the competitive positioning and advantages of Singapore as a maritime hub and also regional business and trading opportunities in Asia.
2023 Capital Link Shipping Leadership Award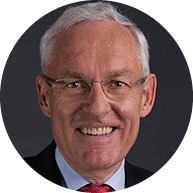 Executive Chairman
Enesel Pte. Ltd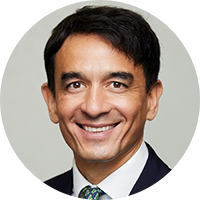 Chairman of BW Group
Chairman of the Global Centre for Maritime Decarbonisation
Director of Navigator Holdings
Trustee of the Lloyd's Register Foundation
TARGET AUDIENCE


Ship Brokers • Ship Owners • Ship Managers • Ship Operators • Charterers • Risk Insurers • Arbitrators • Marine Technology Experts • Commercial Bankers • Investment Bankers • Private Equity Firms • Financial Analysts • Financial Planners • Securities Analysts • P&I Club Executives • Lawyers and Insurers • Financial Leasers • Retail and Institutional Brokers • Flag Registries • Financial Press & Media

CONTACTS

For sponsorship and speaking opportunities, please contact Nicolas Bornozis or Anny Zhu at forum@capitallink.com or call +1 212 661-7566.

For further information, contact Eleni Bej at ebej@capitallink.com or +1 212 661-7566.
loading modal id bio...