SPEAKERS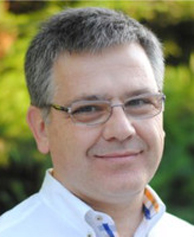 Dimitris Diamantis
Director
Metropolitan College

Dimitris Diamantis has been the Director of Metropolitan College since 2009. In this position, he led the development of an ambitious strategic plan which included the development of Metropolitan College's Portfolio of Collaborative partnerships, the restructuring of the College and the expansion of its academic activity to new fields of study.

Education management has been his main field of expertise for the last 18 years. Dimitris was involved in various projects, dealing with post-secondary level vocational training both as a lecturer and, for a number of years, as the Director of AKMI IVT, the leading Vocational Training Institute in Greece. His professional portfolio includes the development and implementation of life-long learning programmes, initial vocational training programmes and participation in various training or exchange EU programmes. He is a political scientist focused on International Relations and as a management professional he specializes in International Business Development.