Forum Overview
2018 CAPITAL LINK MARITIME CSR LEADERSHIP AWARD
HONOREEMr. Philippe Louis-Dreyfus

Chairman - Louis Dreyfus Armateurs S.A.S.

Former President – BIMCO

WITH THE 2018 CAPITAL LINK MARITIME CSR LEADERSHIP AWARD

in recognition of his commitment in applying and promoting Best Industry Practices.

INTRODUCTORY REMARKSMr. Panagiotis Laskaridis

President - European Community Shipowners Associations

CEO - Lavinia Corporation/Laskaridis Shipping Co. Ltd.
Capital Link will organize its "8th Annual Operational Excellence in Shipping – Best Industry Practices Forum" THE SHIPPING INDUSTRY AT CROSSROADS on Tuesday, October 30, 2018 in Athens.

With a 8-year track record it is the only Forum that showcases Operational Excellence in the Maritime Sector and explores Best Industry Practices across all major areas such as fleet management, technological innovation, crewing, energy efficiency and the environment, safety & security.

The Forum provides an interactive platform on the topic of Operational Excellence, Best Industry Practices and Sustainability linking shipping companies, charterers, government and non-government industry associations, classification societies, P&I Clubs, flag registries, technology & service providers and the financial and investment community.
We are delighted to see how the industry has embraced this Forum. Last year, Senior Executives from 26 leading shipping companies, 3 major classification societies, as well as charterers, financiers and key industry organizations came together to discuss how the implementation of Best Industry Practices translates into tangible commercial, operational and financial competitive advantages. The extensive shipping company participation in the Forum is key, as ultimately it is the companies that are implementing these Best Industry Practices and the Forum attributes to the Operational Side of the business the attention it deserves.
WHO SHOULD ATTEND
This Forum is addressed among others to Ship Managers, Shipowners, Ship Operators, Shipbrokers, Commercial and Investment Bankers, Charterers, Classification Societies, Commodity and Energy Traders, Environmental Maritime Organizations, Industry Associations, Government and Non-Governmental Organizations, Financial and Trade Media, Institutional Investors, P&I Executives, Lawyers and Insurers, Market Analysts and Consultants, Private Equity Firms and offshore industry entities.
For further information, contact Olga Bornozi, Managing Director at obornozi@capitallink.com or Eleni Bej, Director of Special Events, at ebej@capitallink.com or +1 (212) 661-7566, or Eleni Lykidi (Greece) at marketing@capitallink.com or +30 210 6109 800.


For sponsorship opportunities, contact Nicolas Bornozis or Anny Zhu at forum@capitallink.com or call +1 (212) 661-7566.
Media Partners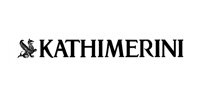 Supporting Organizations