SPEAKERS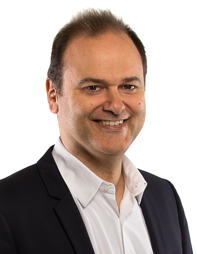 Bill Stamatopoulos
Business Development Manager
Bureau Veritas Verifuel

Bill Stamatopoulos holds a Bachelor in Business Administration and an MBA with specialization in Total Quality Management from the University of Leicester.

He joined Det Norske Veritas (DNV) in 1991 and in 2010 Bill became the Regional Manager of DNV Petroleum Services for Europe, responsible for sales, lab operations, technical, surveys and consultancy.

Since 2004 he is appointed at the Hellenic Organization for Standardization, Committee 66 for Petroleum Products, by the Hellenic Chamber of Shipping.

Bill is a co-Author of 'Marine Fuels', a specialized book in shipping, published in June 2008 and the main author of the new edition published in 2018.

During the last 15 years, Bill has given several presentations and training courses on all fuel- related issues and has also been involved in major bunker claims as a fuel expert.

From October 1st, 2015, Bill joined Bureau Veritas as Business Development Manager for the newly established department of VeriFuel - Marine Fuel Services.