SPEAKERS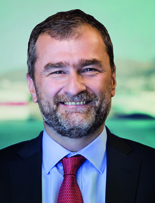 Ilias P. Tsakiris
Chief Executive Officer & Chief Underwriter
American Hellenic Hull Insurance Company Limited

Ilias P. Tsakiris is Chief Executive Officer and Chief Underwriter of American Hellenic Hull Insurance Company. He has 24 years of professional experience in the marine insurance sector. Mr. Tsakiris was trained as a Master Mariner at Hydra Merchant Marine Academy and he pursued Maritime Studies and Claims Management at Liverpool John Moores University. He regularly lectures on marine insurance topics and several of his articles have been published in the international and Greek press.