SPEAKERS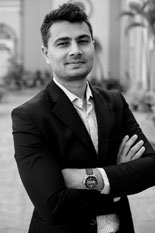 Navneet Singh Rainu
Master Mariner Tototheo Maritime

Navneet Singh Rainu is a Master Mariner with 16 years of experience in the oil, chemical and container trades. Key skills include operations management, charting strategic direction and leading people, projects, and change management towards process excellence.

Navneet started his apprenticeship with Maersk Group and decided to support the maritime industry from shore establishments. He started with the pioneering Vessel Performance Centre and moved on to vessel operations including the bunker procurement program for the whole fleet. Next, he headed to port cost management services in the Marcura group, handling pre and post fixture services for a clientele of 250 major shipping companies. He is currently heading the Digital Control Room at Tototheo Maritime, delivering leading optimisation and vessel operating solutions to owners, operators, ship managers and charterers.