SPEAKERS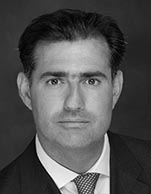 Tom Kyriakopoulos
Counsel
Machas & Partners

Tom Kyriakopoulos, a Greek-Canadian born in Montreal, graduated from the law school of the University of Athens in 1993. Complementary to his legal academic background, he also has had postgraduate studies at the University of Nottingham (1997), where he obtained an MBA, and at the Athens University of Economics and Business (1998), where he concentrated on taxation.

Tom Kyriakopoulos is provides corporate clients with comprehensive commercial and tax advisory and compliance services on all aspects of Greek law. He has comprehensive knowledge and a thorough understanding of both Greek and foreign commercial and tax issues with respect to structuring and executing complex commercial / financing transactions, implementing investments plans in Greece and pragmatically structuring cross border transactions.

Besides his strong background in tax and corporate work, Tom Kyriakopoulos has an in-depth knowledge of the transition economies of Southeast Europe in which he has spent a good part of his working life on several large-scale projects as counsel both to foreign investors and to the EU Commission. Tom Kyriakopoulos is a recommended lawyer in many leading international legal directories (e.g. Legal 500, Chambers & Partners, IFLR).