KEYNOTE SPEAKER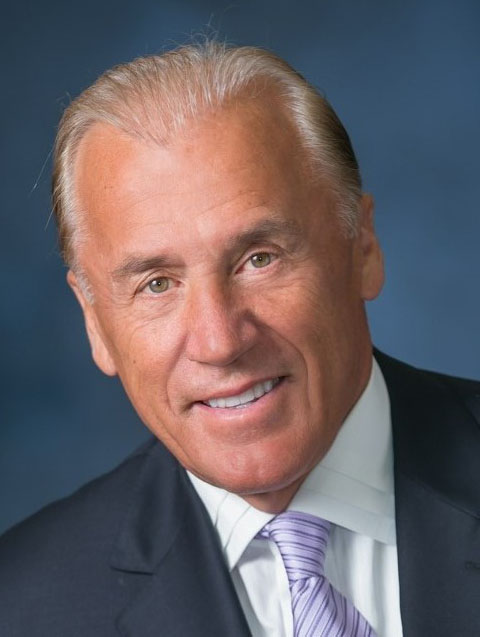 C. Dean Metropoulos
Chairman and CEO
Metropoulos & Co.

C. Dean Metropoulos is Chairman and CEO of Metropoulos & Co., a boutique acquisition and management firm with offices in New York and Greenwich, Connecticut. Mr. Metropoulos has spent the past 25 years building, restructuring and growing numerous businesses in the U.S., Mexico and Europe. Many of these were subsequently taken public or sold to strategic corporations.

Metropoulos & Co. has partnered with several high-profile private equity firms including J.P. Morgan Partners, J. W. Childs, Apollo, Oaktree and Blackstone. Some of the "buy-build" private equity transactions led by Metropoulos & Co. include:

• Stella Foods (the #1 specialty cheese company in the U.S. & Canada)
• The Morningstar Group, Inc. (traded on the NASDAQ at the time)
• International Home Foods, Inc. (Chef Boyardee, Pam Cooking Spray, Gulden's Mustard & Bumble Bee Tuna) – traded on the NYSE at the time
• Ghirardelli Chocolate Co.
• Mumm and Perrier Jouet Champagnes (France)
• Hillsdown Holdings, PLC (Premier International Foods, Burtons Biscuits, & Christie Tyler – UK/Europe)
• Pinnacle Foods Group, Inc. (Swanson/Hungry-Man, Vlasic Pickles, Open Pit Barbeque Sauce, Duncan Hines, Log Cabin Syrup, Mrs. Butterworth's Syrup, Aunt Jemima Frozen Breakfast, Mrs. Paul's Seafood, Van De Kamp's Seafood, Celeste Pizza, & Lender's Bagels)
• National Waterworks
• Solar Marine (a private international dry cargo shipping company)
• Pabst Brewing Company
• EPAQ (an integrated oil drilling company)
• Hostess Brands

Metropoulos & Co. has been involved in more than 78 acquisitions involving over $48 billion in invested capital over the past 25 years, and has earned some of the most attractive returns on Wall Street. Highly respected for his integrity and commitment, Mr. Metropoulos is a sought after partner by many of the major private equity firms.

Mr. Metropoulos and his wife Marianne, who is President and Principal of Aegean Entertainment, a movie production company in Beverly Hills, reside in Greenwich, CT.