Speakers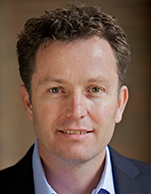 Martin Crawford-Brunt
Chief Executive Officer
RightShip

Commencing as Chief Executive Officer at RightShip in March 2018, Martin brings more than twenty years maritime sector expertise to the organisation.

Martin's work has seen him live and work across many countries and cultures. He has been involved many safety initiatives, supported ship owners and investors around the world, and in recent years has been highly involved in the digital transformation of the maritime industry.

Prior to his role at RightShip Martin was with DNV / DNV GL for fifteen years. Most recently, Martin was Regional Manager - West Europe & Africa, where he was responsible for strategic initiatives relating to key decision makers in the region, and driving impact and growth in advisory & classification services. Focus areas for his work included safety improvement, effective compliance including alternative fuels & emissions reductions, and digitalisation in a transparent operating environment.

A graduate in Mechanical Engineering & Naval Architecture, Martin started his maritime career as a class society surveyor, equipment certifier and auditor. He gained first-hand experience of ship board operations on a geared bulk carrier in the deck and engine room as part of his training.