Forum Overview


REGISTRATION IS COMPLIMENTARY


Capital Link's 10th Annual Digital Operational Excellence in Shipping Forum will take place on June 16 & 17, 2020.
This year's forum will feature industry leaders from all over the world, connected on-line and addressing a global audience on critical industry topics. With a 10-year track record it is the only Forum that showcases Operational Excellence in the Maritime Sector and explores Best Industry Practices across all major areas such as fleet management, technological innovation, crewing, energy efficiency and the environment, safety & security. Special attention will be paid to the operational challenges from the Covid-19 reality, to sustainability and ESG considerations and new challenges on ship safety, security and human resources.
The Secretary General of the International Maritime Organization, Mr. Kitack Lim will deliver the Keynote Address on the first day, Tuesday, June 16th, 2020.
KEYNOTE SPEAKER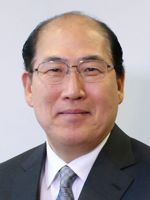 Mr. Kitack Lim, Secretary General - IMO


PUTTING IT ALL TOGETHER - REMAINING VIGILANT & ALERT - THE SHIPOWNERS PERSPECTIVE


Moderator

Panelists

Mr. Henry Curra

,
Global Head of Research -

Braemar ACM Shipbroking

Mr. Bing Chen

,
CEO -

Atlas Corp. (Seaspan)

Mr. Jerry Kalogiratos

,
CEO -

Capital Product Partners

Mr. Gary Vogel

,
CEO & Director -

Eagle Bulk

Mr. Kevin MacKay

,
CEO -

Teekay Tankers

Mr Jacob Meldgaard

,
CEO -

TORM A/S

Mr. Hing Chao

,
Executive Director -

Wah Kwong Maritime Transport Holdings
LEADING THE SHIPPING INDUSTRY THROUGH THE NEXT PHASE OF INNOVATION, REGULATORY COMPLIANCE & TRANSFORMATION


Moderator

Panelists

Dr. Grahaeme Henderson

,
Vice President, Shipping & Maritime -

Shell International Trading and Shipping Company Limited

Mr. Christopher J. Wiernicki

,
Chairman, President & CEO -

ABS

Mr. Matthieu de Tugny

,
President, Marine & Offshore -

Bureau Veritas

Mr. Knut Ørbeck-Nilssen

,
CEO -

DNV GL - Maritime

Mr. Alastair Marsh

,
CEO -

Lloyds Register

Mr. Ugo Salerno

,
Chairman & CEO -

RINA
INDUSTRY CHALLENGES & THE ROADMAP AHEAD


Moderator

Panelists

Mr. Knut Orbeck-Nilssen

,
CEO -

DNV GL

Ms. Sadan Kaptanoglu

,
President -

BIMCO

; CEO -

Kaptanoglu Shipping

Mr. Dimitris Fafalios

,
President -

INTERCARGO

; President -

Fafalios Shipping

Mr. Paolo d'Amico

,
Chairman -

INTERTANKO

; Executive Chairman & CEO -

d'Amico International Shipping

Mr. Esben Poulsson

,
Chairman -

INTERNATIONAL CHAMBER OF SHIPPING

; Executive Chairman -

ENSEL PTE LTD

Mr. John Butler

,
CEO -

World Shipping Council

The Forum provides an interactive platform on the topic of Operational Excellence, Best Industry Practices and Sustainability linking shipping companies, charterers, government and non-government industry associations, classification societies, P&I Clubs, Registries, technology & service providers and the financial and investment community.

We are delighted to see how the industry has embraced this Forum. Last year, Senior Executives from 26 leading shipping companies, 4 major classification societies, as well as charterers, financiers and key industry organizations came together to discuss how Best Industry Practices translate into tangible commercial, operational and financial competitive advantages. The extensive shipping company participation in the Forum is key, as ultimately it is the companies that are implementing these Best Industry Practices and the Forum attributes to the Operational Side of the business the attention it deserves. Given the global outreach of this year's forum we expect record attendance.



WHO SHOULD ATTEND
This Forum is addressed among others to Ship Managers, Shipowners, Ship Operators, Shipbrokers, Commercial and Investment Bankers, Charterers, Classification Societies, Commodity and Energy Traders, Environmental Maritime Organizations, Industry Associations, Government and Non-Governmental Organizations, Financial and Trade Media, Institutional Investors, P&I Executives, Lawyers and Insurers, Market Analysts and Consultants, Private Equity Firms and offshore industry entities.
For further information, contact Olga Bornozi, Managing Director at obornozi@capitallink.com or Eleni Bej, Director of Special Events, at ebej@capitallink.com or +1 (212) 661-7566, or (Greece) at athensoffice@capitallink.com or +30 210 6109 800.
For sponsorship opportunities, contact Nicolas Bornozis or Anny Zhu at forum@capitallink.com or call +1 (212) 661-7566.
Charities
Supporting Organizations
Media Partners
Music by Menelaos Kanakis