Speakers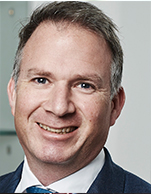 Henry Curra
Global Head of Research
Braemar ACM Shipbroking

Henry Curra is global head of research for Braemar ACM Shipbroking, a division of Braemar Shipping Services PLC. Braemar ACM research is a market-leading provider of business intelligence to the shipping and ship finance industries. He is a regular presenter at industry conferences, focusing particularly on developments in the oil and tanker sectors. Henry has run the business intelligence activities of ACM Shipping and, later, Braemar ACM Shipbroking since in 2004. His career in the shipping and commodity space spans 22 years, including spells as a tanker market analyst with Poten & Partners in New York, a commodity analyst and journalist with Fairplay (now IHS Markit) in London and Maritime Direct in New York, and a tanker chartering manager for a Greek shipowner. Henry has a degree in International Studies from the University of Birmingham.