Speakers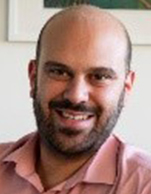 Babis Kalevrosoglou
Information Security Officer
Tototheo Maritime

Babis Kalevrosoglou is the Information Security Officer at Tototheo Maritime, specialised in the Cyber Security in the Maritime Industry. Babis holds a M.Sc. in Security of Digital Systems from University of Piraeus and is a certified Lead Auditor for ISO 27001:2003. Moreover, he is qualified as an Offensive Security Certified Professional (OSCP).

Prior to joining Tototheo Maritime, Babis occupied various positions in the Information Security Industry with focus in Security Operations Center management as well as Risk Assessment, Development of Policies and Procedures, Information Security Awareness and implementation of large scale projects in the Cyber Security Field.