Speakers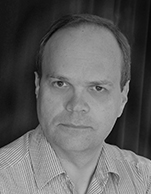 Stephen Macfarlane
Information Systems Director
V.Group

Stephen Macfarlane is the Managing Director of V.Group's ShipSure Technology Platforms business, and formerly the Group's Information Systems Director. He is responsible for driving the digital and data insights strategy and delivery, both internally and to the market. He has an extensive experience in the development, deployment and integration of software systems to support marine and corporate operations.

Mr. Macfarlane is Chartered Manager, Fellow of the Chartered Management Institute and holds an MBA. Following a seagoing career, he has held a number of senior technical and engineering roles within the Maritime Industry.