Speakers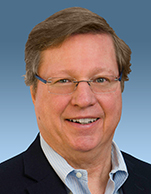 Bruce G. Paulsen
Partner
Seward & Kissel LLP

Bruce G. Paulsen is co-chair of Seward & Kissel's Litigation Group and has been a partner since 2002. Chambers USA 2020 reported that Bruce "is a highly regarded maritime practitioner with first-rate advocacy skills."

Bruce specializes in handling complex commercial and maritime disputes. He recently won or settled a series of securities litigations against publicly-held companies. He has achieved landmark victories in trial and appellate courts in a variety of business litigations. He has scored a series of recent litigation victories in the wake of the global collapse of the world's second largest seller of marine fuels. He obtained the largest sanctions award in New York history. Bruce has no fear of taking cases to trial when a reasonable settlement cannot be obtained, and is comfortable before judges, juries, and arbitrators. Commercial disputes handled by Bruce have included contract disputes, fraud, trade claims, securities, commodities, derivatives, international disputes (including international arbitration), banking, investment funds, bankruptcy, regulatory disputes, and others. He has substantial expertise in the area of international trade sanctions and has been deeply involved in handling piracy issues before U.S. government agencies. He is an expert in the recognition and enforcement of arbitration awards.

Bruce also handles finance and securities-related disputes in the shipping industry. Bruce has successfully defended significant securities claims brought against publicly-financed shipping ventures, including claims brought in offshore jurisdictions. He has represented bondholders, bond issuers, secured lenders and other creditors in matters arising from some of the most significant financing defaults in the shipping business. Further, he has acted for shipowners, charterers, lenders, borrowers, marine insurers, shipyards and others in litigations and arbitrations involving more traditional maritime disputes, lien claims and environmental matters.

Bruce is a member of the Committees on Commercial Litigation and Business Litigation of the American Bar Association and the Transportation Law Committee of the International Bar Association. He is a Proctor member of the Maritime Law Association. He is chair of the board of trustees of the Seamen's Church Institute and he is a faculty member of the Practising Law Institute, the Regulatory Compliance Association and the Tulane Admiralty Law Institute. Bruce is a registered member of the Singapore Chamber of Maritime Arbitration.

Chambers USA 2020 reported that Bruce "has particular expertise in finance and securities litigation in the shipping industry and acts for a wide variety of clients including bondholders, secured lenders, shipowners and charterers." Legal 500 USA 2018 described Bruce as "particularly impressive for his strong analysis and strategy."

Bruce has written and lectured frequently on litigation, arbitration, bankruptcy, piracy and sanctions issues and is highly engaged, on a pro bono basis, in non-profit governance.