Speakers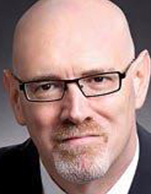 Howard Finkel
Executive Vice President
COSCO USA

Mr. Howard Finkel is a 35-year veteran of ocean shipping. He started in 1981 in New York City first, as an executive trainee, learning all phases of ocean transportation and then worked in outside sales. In his 34 years in the industry, Mr. Finkel has held positions in sales, pricing, marketing, operations and regulatory affairs.

Howard joined COSCO in 1995 as General Manager, Pricing and Marketing and was promoted to AVP Commercial, VP Commercial and now holds the title, Executive VP for COSCO Container Lines Americas, Inc., as well as VP of COSCO Americas. Mr. Finkel's responsibilities include, mergers and acquisitions, discussion groups, legal affairs, regulatory affairs, cost control, PR, contract review and contract negotiations.

He is a graduate of Queens College (CUNY) and lives in Verona, New Jersey.