Speakers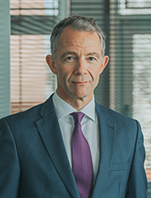 Mark O'Neil
CEO
Columbia Marlow Shipmanagement

Mark O'Neil is the CEO of Columbia Marlow Shipmanagement.

A lawyer by profession, Mark headed up international law firm Reed Smith LLP's German Shipping Team, and also co-lead the firm's Offshore Department. His clients included Ship Owners, Charterers, Insurers, Management Companies, Banks, Oil Companies and Offshore Contractors worldwide with a particular focus on the German, Scandinavian, Greek, Dutch, South American and Cypriot markets. He therefore has an in depth knowledge of the shipping, banking and offshore sectors.

Mark has been a senior Partner in Reed Smith LLP and ( before that) Stephenson Harwood LLP for over 17 years.

With over 25 years experience in shipping and offshore, Mark has hosted and/or chaired numerous seminars and conferences internationally.