Speaker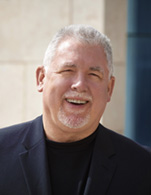 Frank J Coles LLM FNI
Chief Executive Officer
Wallem Group

Frank Coles is known as a disruptor and visionary business leader, who has been leading the maritime industry into the new technology-driven world.

Starting off as a deck officer after 12 years at sea Frank came ashore as a Master Mariner. He read for a LLM in Legal Aspects of Maritime Affairs from Cardiff University, Wales.

In 1995, Frank started as an Operations Director at Pacific Basin Bulk Shipping. During this period Pacific Basin had invested in Rydex, the leading company at the time in email software for maritime communications. Frank became CEO of Rydex while continuing in the operations role with PB.

During 1998-1999, Frank was a Vice President Business Development at Sperry Marine. In 1999, Frank took on the role of Chief Operating Officer at Globe Wireless, where in 2003 he had been appointed CEO, President, and board member.

Between 2011 and 2014 Frank worked at Inmarsat. Joining as a Director in 2011, by the end of the year, Frank had been promoted to President of the newly formed Inmarsat Maritime business unit.

In 2015, Frank Coles became the CEO of Transas, a world leader in high-tech equipment, software and system integration for the maritime industry. Transas was acquired by Wartsila Corporation in May 2018. After the transaction was complete, Frank left Wartsila.

Frank was headhunted to join the Wallem Group as Chief Executive Officer in October 2018. He has set an agenda of renewing the brand, and a path and vision for Wallem to be the leading provider of technology-driven maritime solutions in a customer-centric and transparent manner.

Frank is a Freeman of the Honourable Company of Master Mariners. He also is a trustee of the Nautical Institute as well as a Fellow of the Nautical Institute.