SPEAKERS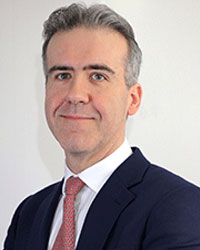 Michael Fitzgerald
Group Deputy Chief Financial Officer
OOCL



Michael Fitzgerald joined the Orient Overseas group in September 2014 as Group Finance Director, became a member of the OOCL Executive Committee in December 2014, and has been the Group Deputy Chief Financial Officer since December 2015, joining the board of OOCL as a Director in July 2017.
He holds the degrees of BA and MA from the University of Oxford, and is a Fellow of the Institute of Chartered Accountants in England and Wales.
Mr Fitzgerald started his career at KPMG in London in 1995, and having qualified as a Chartered Accountant, moved to the Structured Finance division of Société Générale in 1999, where he enjoyed an almost 16-year career, holding various posts in London, Hong Kong and Paris.