SPEAKERS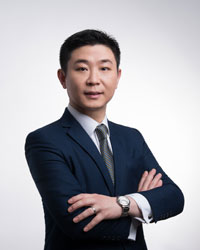 Edward Liu
Legal Director, Hill Dickinson Hong Kong
Principal Representative, International Chamber of Shipping (China) Liaison Office




Qualified in both China and England & Wales, Edward Liu specialises in commercial and shipping litigation and arbitration. His practice covers all areas of commercial and maritime law, including charter party and shipbuilding contract disputes, cargo claims, sale of goods disputes, marine insurance and investment disputes. He is a member of The Chartered Institute of Arbitrators, a listed arbitrator of the Hong Kong International Arbitration Centre, a member of Hong Kong Maritime Arbitrators Group and a supporting member of the London Maritime Arbitrators' Association.
Edward has published numerous articles and case commentaries in respect of shipping and arbitration topics in reputable journals and newsletters in Mainland China, Hong Kong and the United Kingdom. He is a visiting professor of the Shanghai Maritime University School of Economics & Management, an adjunct lecturer of the School of Professional and Continuing Education of The University of Hong Kong, and an editorial member of Lloyd's Shipping & Trade Law. He is a member of the Hong Kong Aviation Development and Three-runway System Advisory Committee, a co-opted member of the Hong Kong Maritime and Port Board, a member of the Henan Committee of the Chinese People's Political Consultative Conference, and a member of the China Sub-Committee of the Hong Kong Shipowners Association.
In 2015, Edward was elected as one of "The Ten Outstanding New Hong Kong Young Persons". In 2017, he was named by Lloyd's List one of "Top 5 Next Generation in Shipping" and recommended as "a leading heavyweight lawyer of the future in the making, symbolising a 'new generation' of Asian lawyers. In 2018, he was named one of the "Top 100 Most Influential People in the Chinese Shipping Industry".