Speaker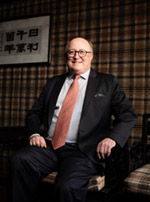 David G Palmer
Advisor
Langton Shipping Group

David has 42 years of experience in the Shipping and Offshore industries, with companies including Pareto Securities, Stolt-Nielsen, IMC, Aurora Tankers, and John Swire and Sons.

David has recently retired as Chief Executive Officer of Wah Kwong Maritime Transport Ltd a family owned shipping company based in Hong Kong with a 67-year history with international charterers.

David has held Board and senior management positions in a Norwegian investment bank, two Chinese family companies, a Norwegian family company and a large International family conglomerate. David graduated from Cambridge University and Harvard Business School.