Speakers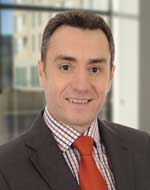 Stefanos Fragos
Senior Representative
YieldStreet

Stefanos Fragos is the Senior Representative of YieldStreet's Athens branch, which is dedicated to marine financing. YieldStreet is a unique platform globally, deploying technology in granting its wide retail investor base access to asset-backed investments in an array of asset classes including financing of ships, real estate, commercial properties, litigation claims, art, commodity trade financing and others.

Stefanos remains dedicated in servicing the marine finance industry for more than 18 years. In his prior capacity at DVB Bank, he was responsible for $800m of shipping transactions, the majority of which were originated and structured by him.

He graduated from Newcastle University, UK, with Bachelors and Masters degrees in Marine Engineering, followed by a Masters degree in Shipping Trade & Finance at City University of London.