Best Industry Practices - A Competitive Advantage


Capital Link is hosting the 12th Annual Operational Excellence in Shipping Forum on Thursday, September 29, 2022 at the Divani Caravel Hotel, in Athens, Greece.

With a 12-year track record it is the only Forum that showcases Operational Excellence in the Maritime Sector and explores Best Industry Practices across all major areas such as fleet management, technological innovation, crewing, energy efficiency and the environment, safety & security. Special attention will be paid to the continued operational challenges posed from the Covid-19 reality, to sustainability and ESG considerations and new challenges on ship safety, security and human resources.

The forum provides an interactive platform on the topic of Operational Excellence, Best Industry Practices and Sustainability linking shipping companies, charterers, government and non-government industry associations, classification societies, P&I Clubs, Registries, technology & service providers and the financial and investment community.

This year's forum will once more feature industry leaders addressing a global audience.

Agenda Topics


Addressing Industry Challenges – Enhancing Competitiveness, Efficiency, Safety & Sustainability

Ministerial Roundtable – The State Of The Industry & The Road Ahead - The Role Of The State

Safety – Moving Towards A Zero Incident Future

The Human Factor – Recruiting, Competence Building & The Welfare Of Seafarers

Alternative Pathways To Operational Excellence And Decarbonization

Cybersecurity – Safeguarding The Safety And Security Of Your Operations

Optimizing Fleet Management

DESIGNING SHIPS OF THE FUTURE – Cutting Edge Technologies

Fleet Renewal – A Necessity For Competitiveness & Decarbonization Despite The Uncertainties?
KEYNOTE SPEAKERS & AWARD PRESENTATION
Opening Keynote Speaker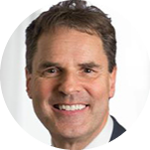 Dr. Grahaeme Henderson, OBE
Chairman, Together in Safety

2022 CAPITAL LINK MARITIME SUSTAINABILITY AWARD

Award Honoree & Keynote Speaker: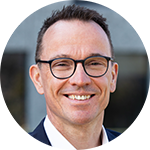 Mr. Jan Dieleman
President - Cargill Ocean Transportation; Chairman - Global Maritime Forum

Introduction & Award Presentation by: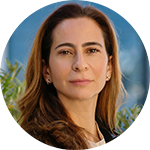 Mrs. Semiramis Paliou


CEO – Diana Shipping; President - HELMEPA

Contact
For sponsorship and speaking opportunities, contact Nicolas Bornozis or Anny Zhu at forum@capitallink.com or call +1 (212) 661-7566.

For further information, contact Olga Bornozi, Managing Director at obornozi@capitallink.com or Eleni Bej, Chief Operating Officer, at ebej@capitallink.com or +1 (212) 661-7566, or (Greece) at athensoffice@capitallink.com or +30 210 6109 800.



2021 Event

Last year's event was held digitally over the course of two days, with huge success, gathering over 1400 attendees, and featuring the industry's leaders and experts.

Keynote Speakers:
Mr. Kitack Lim, Secretary General of the International Maritime Organization (IMO)

Dr Grahaeme Henderson OBE, former Senior Vice President, Shipping & Maritime of Shell International Trading and Shipping Company Limited

Featured Speakers
The Heads of the Major Classification Societies

The Heads of the Major Industry Organizations
2021 Operational Excellence in Shipping Forum Photos