Speakers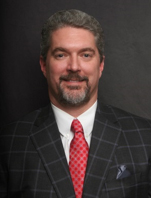 Ted Dimitry
First Vice President & Unit Manager
Alliant Energy & Marine - Houston

Ted joined Alliant Insurance Services in February 2015 and has over 20 years of experience in the insurance industry, specializing in energy and maritime risks. He began his career in London in 1995 and moved back to Houston (where he grew up) the following year. Since then, he has worked for a variety of national and local insurance brokers in Houston, including Aon, Marsh, Wortham, GEM Insurance Agencies (now part of BancorpSouth Insurance), McGriff, Seibels & Williams and Hays Companies. Ted has been involved with broking and servicing the insurance needs onshore and offshore operators, drilling contractors and other energy-related/marine-related companies. He has also worked with a variety of technology and manufacturing companies that are themselves focused on a variety of industries, including energy/oil & gas, information technology and medical applications. He has extensive contacts within the global insurance market, particularly in London and the United States.

He attended Washington and Lee University, graduating cum laude with a Bachelor of Arts degree in 1995. After five years working in the marine and energy insurance markets, Ted enrolled in Rice University's Jesse H. Jones Graduate School of Business, graduating with a Master's Degree in Business Administration degree (MBA) in May 2002.

Ted has served on the Houston Marine Insurance Seminar (HMIS) Planning Committee since 2010 and recently served as "Chairman" of the Committee for the 2015 and 2016 Seminars. He also serves on the Board of Directors for the Seminar's not-for-profit sponsor, Marine Insurance Seminars, Inc. In July 2010, Ted concluded his term as "Skipper" (President) for the Houston Mariners Club (HMC), completing four years of serving the Club as an Officer. The HMC is a non-profit industry association of professionals active in the marine and offshore energy insurance space. Previously, Ted sat on the Energy Insurance Symposium 2012 "Task Force" for the Independent Insurance Agents of Houston (IIAH), having previously served in 2009 and 2010.

He has also served a member of Rice University's Jesse H. Jones Graduate School of Business (JGSB) Alumni Advisory Board of the Jones Graduate Student Alumni Association (JGSAA), where he served as "President" for the 2010-11 year and "Past President" through June 2012. Ted remains active in the Rice JGSAA, the Rice-affiliated Jones Partners and is active in the Houston chapter of the Washington & Lee Alumni Association. Additionally, he volunteered as Chairman for the Houston Technology Center's Service Provider Network in 2009-2010 and served as chair of the "Insurance Pod" in the same group from 2007-2011. He is also a member of The Houston Club, Westside Tennis & Fitness, the Wilchester Men's Club and remains active in the Houston Mariners Club.

In 2011, Ted was selected by The Houston Business Journal, The Dallas Business Journal and The Pittsburgh Business Times to be included in the as part of the jointly-published "Who's Who in Energy," a searchable database of over 300 energy professionals selected from three different cities. Ted has also been recognized as part of The Houston Business Journal's prestigious "40 Under 40 Class of 2012" awards. In 2013, he was again recognized by The Houston Business Journal's "Who's Who in Energy" awards. Ted is licensed in Texas as a Property/Casualty General Lines Agent and a Surplus Lines Agent. He is also working towards a Chartered Property and Casualty Underwriter (CPCU) and Certified Marine Insurance Professional (CMIP) designations.