Speakers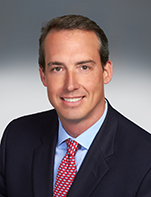 Benjamin (Ben) Ognibene
President and Chief Executive Officer
Heidmar Inc.

Ben joined Heidmar in 2004 as Manager on Heidmar's Projects Desk, tasked with the challenge of creating and developing Sigma Tankers, now the leading Aframax/LR2 pool worldwide. With his work leading to the successful creation of Blue Fin Tankers (Heidmar's Suezmax pool) in 2008, and the establishment of Seawolf Tankers (the Company's VLCC pool), Ben was promoted to Managing Director of Projects in 2010.

His success in Projects and the development of Heidmar's pools, combined with his commercial knowledge, enabled him to effectively reorganize Heidmar's commercial businesses in 2013, leading to his appointment as the Company's Chief Operating Officer. In January 2014, he was appointed as President and Chief Executive Officer and to the Board of Directors of Heidmar.

Ben's primary responsibility is planning and executing the Company's overall strategy. Among his earliest accomplishments as CEO, Ben and his management team redirected focus and streamlined the organization around Heidmar's core commercial management business. Under his leadership, pool participation has increased and the Heidmar-controlled fleet has expanded to about 100 vessels. Heidmar's crude pools are perennial leaders in commercial performance and earnings. Heidmar is the largest pure third-party commercial operator of vessels from Handy-sized through VLCCs.

Under Ben's initiative, Heidmar's proprietary fleet management and partner portal system, eFleetWatch®, has been developed for the dry bulk segments through its partnership with a leading Handysize and Supramax operator.

During his tenure as President and CEO, Heidmar has reduced its risk profile while expanding its pool business, eliminated its debt, returned to profitability and significantly strengthened its balance sheet.

Ben started his shipping career in 1995 as a broker trainee at Seabrokers Inc., a subsidiary of Clarksons, in Stamford, Connecticut. He received his Bachelor's Degree from Lehigh University in Bethlehem, Pennsylvania in 1992.

Ben lives with his wife Michele and their two daughters in New Canaan, Connecticut.