Speakers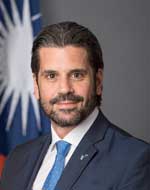 Theofilos Xenakoudis
Business Development Manager
IRI's Piraeus office

Theofilos Xenakoudis joined IRI's Piraeus office in 2001 as Business Development Manager and in January 2007 was promoted to Managing Director of IRI's Piraeus office where he has continued to strengthen IRI's relationship with the maritime and corporate communities in his marketing territory. He has also expanded the reach of the Piraeus office to include markets in Cyprus, Monaco, Turkey, and Italy, while still maintaining a strong relationship with the Greek shipping community. In February 2015 he was promoted to Director, Worldwide Business Operations.