Speaker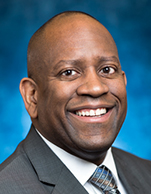 Mark Charles
Director, Equity Capital Markets
Wells Fargo Securities, LLC

Mark Charles is a Director in the Equity Capital Markets division at Wells Fargo Securities, Head of Retail Origination, responsible for originating new issue closed-end funds as well as working with other members of CIB in originating opportunities for the Direct Private Investment Program (DPIP). Mark joined Wells Fargo in September of 2005 and is based in New York.

Mark has 14 years of experience in investment banking. His responsibilities include working with our Syndicate partners on closed-end funds, raising money for our issuer clients. Mark also works with the retail marketing team, responsible for the marketing and distribution of closed-end funds, equity transactions and preferred issues, to the Wells Fargo retail brokerage system.

Prior to joining the firm, Mark worked as the trader at Bourgeon Capital Management, an independent, fee-only, registered investment advisor, which he joined in 2001. Mark also worked at Solomon Smith Barney, as part of the Prime Brokerage Division.

Mark earned a B.A. from Brooklyn College in Brooklyn, N.Y.