Speaker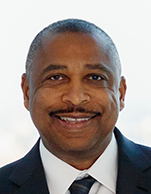 Tracy V. Maitland
President and Chief Investment Officer
Advent Capital Management, LLC

Mr. Maitland serves as President and Chief Investment Officer of Advent Capital Management, LLC. Advent manages nearly $9 billion in assets across several traditional and alternative strategies on behalf of both institutional investors and private clients. Advent is headquartered in New York, with an office in London, and has 61 employees.

Prior to founding Advent, Mr. Maitland was a Director in the Convertible Securities Department in the Capital Markets Division at Merrill Lynch. As the major distribution link between investors and issuers, Mr. Maitland leveraged Merrill Lynch's preeminent position in convertibles creating a unique advantage in investing and trading in the convertible market. Mr. Maitland advised institutions on investing in specific convertible issues in their respective convertible, fixed income and equity portfolios. The extensive investment knowledge that Mr. Maitland developed during his 13 year tenure at Merrill Lynch inspired him to found Advent Capital Management, LLC in order to satisfy the growing demand for investment expertise in convertible securities and other parts of the capital structure that are influenced by convertible valuations such as high yield and leveraged loans. Advent Capital Management is one of the largest platforms in the world emphasizing convertibles as an asset class.

Mr. Maitland serves on the Board of Trustees for the Columbia Grammar and Preparatory School, and is Chairman of the Board for an Advent publicly-traded closed-end fund, AVK, listed on the NYSE. He is a member of the Wildlife Conservation Society (WCS) Council where he primarily focuses on legislative affairs. Previously, he served on the Boards of the ASPCA, Columbia Board of Visitors, the Apollo Theater, the Managed Funds Association (MFA), and the Studio Museum of Harlem.

As a testament to Mr. Maitland's commitment to education, and his advocacy for students from underprivileged neighborhoods, he has founded a scholarship fund in his father, Dr. Leo C. Maitland's name at Columbia University. His vision for the program has been driven by his principles regarding higher learning, which are rooted in his beliefs in a strong educational foundation, regardless of socioeconomic status.